Young Living Monthly Gift
October Gift with Purchase
Young Living's monthly gift with purchase allows you to earn rewards just for shopping your favorite essential oils and oil-infused products. Purchase YL products with a point value (PV)—these products help you qualify for this month's gifts. The more you shop, the more you earn!
Celebrate togetherness with this month's rewards! Gathering with your favorite people becomes even sweeter with your favorite Young Living products on hand. Welcome your guests with the woodsy aroma of Patchouli diffusing in the corner or create your own unique blend by combining Cinnamon Bark, Clove, and Nutmeg. Celebrate the warmth of friendship with a steaming pot of Spiced Turmeric Herbal Tea served in cute Young Living Foundation mugs. And when it's time to say goodbye, let the evening melt away with ImmuPro™ chewable tablets. At the end of the day we're all about connection, which is why YL is donating $1 to The D. Gary Young, Young Living Foundation for every 400 PV order. Plus, enjoy a hassle-free fall with free shipping when you reach our 100 PV tier!
Learn how to earn gift with purchase and other YL offers in October!
Gifts available on One-Time Order
100PV: Free Shipping
190PV: Cinnamon Bark • Clove • Free shipping
250PV: Patchouli • Cinnamon Bark • Clove • Free shipping
300PV: Immupro • Patchouli • Cinnamon Bark • Clove • Free shipping
Bonus Subscribe to Save Gifts
100PV: Free Shipping
190PV: Nutmeg • Cinnamon Bark • Clove • Free shipping
250PV: Patchouli • Nutmeg • Cinnamon Bark • Clove • Free shipping
300PV: Immupro • Patchouli • Nutmeg • Cinnamon Bark • Clove • Free shipping
400PV: Spiced Turmeric Tea • YL Foundation Mug • Immupro • Patchouli • Nutmeg • Cinnamon Bark • Clove • Free shipping
100PV – Free Shipping
That's right! Shop or Loyalty Rewards – EVERY 100 PV order gets FREE SHIPPING!

• Ship, ship, hooray! Reach our 100 PV tier and we'll ship your order for free.

• Dream project step one: Get Young Living products shipped. Oh wait, we've got you covered— for free.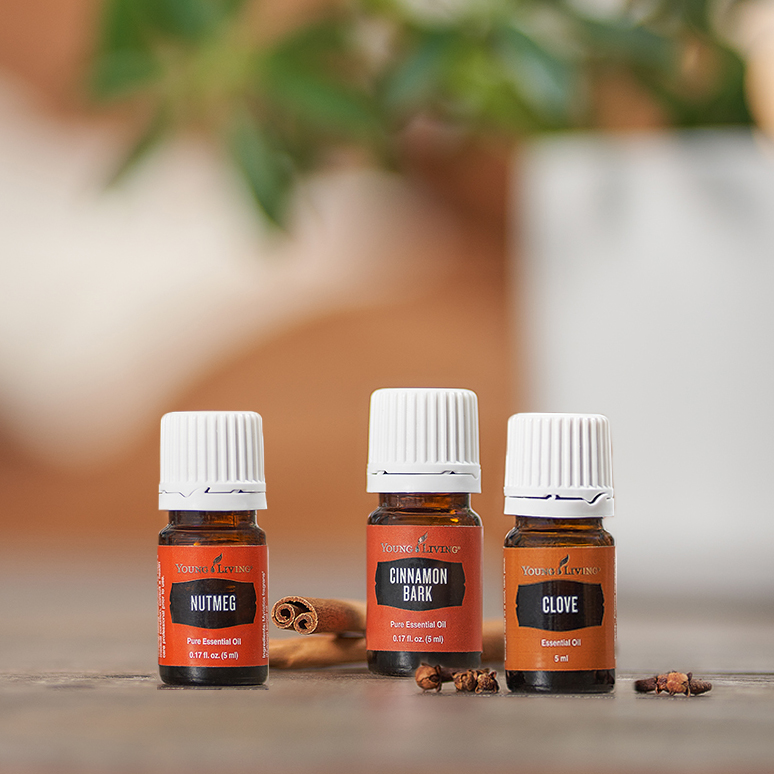 190PV
Retail value: $62.17
Cinnamon Bark essential oil, 5 ml
Unwind and relax. Mix 3 drops of Cinnamon Bark oil with some and use it for a warming foot massage. Then put on a pair of warm socks to keep your feet cozy and moisturized!
Spice it up. Make a room spray by filling a spray bottle with 3 ounces of water and 4 drops of Thieves® essential oil blend, which features Cinnamon Bark as a main ingredient.
Clove essential oil, 5 ml
Spice up a soak. After a day of outdoor adventure, draw up a warm bath, dilute drops of Clove oil in the tub, and allow yourself to sit back and soak up all the Clove essential oil benefits.
Feel forest fresh. Add 3–4 drops of Clove to a glass spray bottle to bring in a warm, woodsy scent that simply sings of the outdoors.
 Bonus Subscribe to Save: Nutmeg essential oil, 5 ml
Freshen up fall. Make a homey linen spray by combining a few drops of Nutmeg, Clove, and Bergamot in a spray bottle filled with 2 cups of water. This cozy scent will make guests feel right at home!
Work in bliss. Refresh your home office with a diffuser blend of Nutmeg and Eucalyptus Radiata for a spicy-fresh scent that will make your upcoming meeting a little brighter.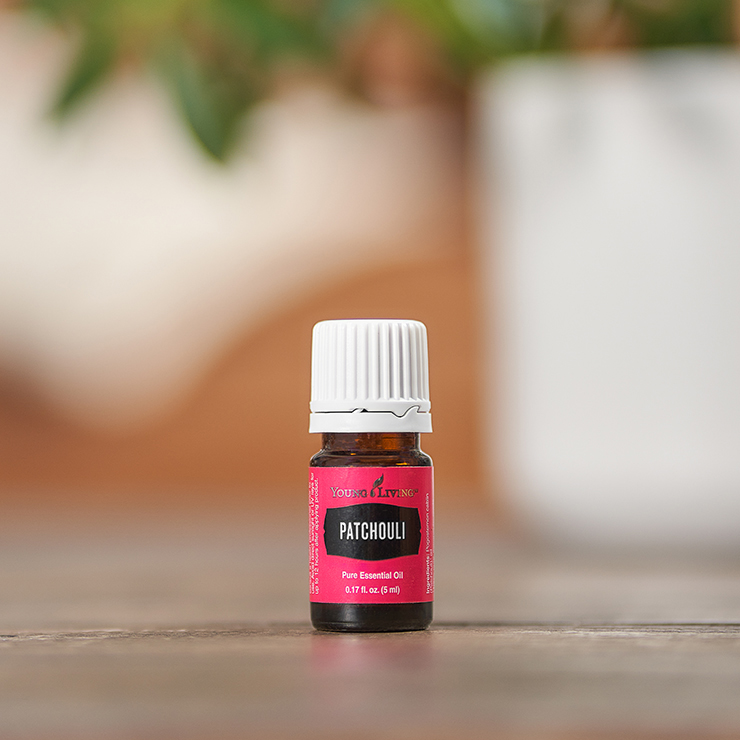 250PV
Retail value: $86.18
Patchouli essential oil, 5 ml
Warm up indoor workouts. Cold weather got you indoors? Diffuse Patchouli oil to add a comforting atmosphere to a calming yoga session or as you stretch before bed.
Moisturize, moisturize, moisturize. With cold weather coming in, skin can get drier and drier. Add a drop or two of Patchouli oil to your favorite face lotion for extra moisture your skin will love.
300PV
Retail value: $149.01
ImmuPro™
Amp up antioxidants.
Support your body with an extra boost of antioxidants with this chewable, healthy tablet.
Update evening routines. Take 1–2 ImmuPro™ chewable tablets in the evening as you prep for a healthy night's sleep
400PV
Retail value: $220.80
Bonus Subscribe to Save: Spiced Turmeric Herbal Tea
Brighten your morning. Pour yourself a cup of cozy first thing in the morning and enjoy the benefits of warm, comforting Spiced Turmeric.
Kick back and relax. After a long day of overcast weather, settle into the evening with a dash of delish by pouring a mug of this spiced wonder.
Bonus Subscribe to Save: Young Living Foundation mug
Make something memorable. Mix up some low-sugar hot chocolate with some Cinnamon Bark Vitality™ oil for a healthy treat. Pour your delightful blend into your new Young Living Foundation mug to feel good about what you're drinking—and what you're drinking it from!
Celebrate your community. Sip and smile knowing you are supporting the Young Living Foundation and the good it does in your community and communities around the world as you sip!
**These statements have not been evaluated by the Food and Drug Administration. This product is not intended to diagnose, treat, cure, or prevent any disease.